Guaranteed Value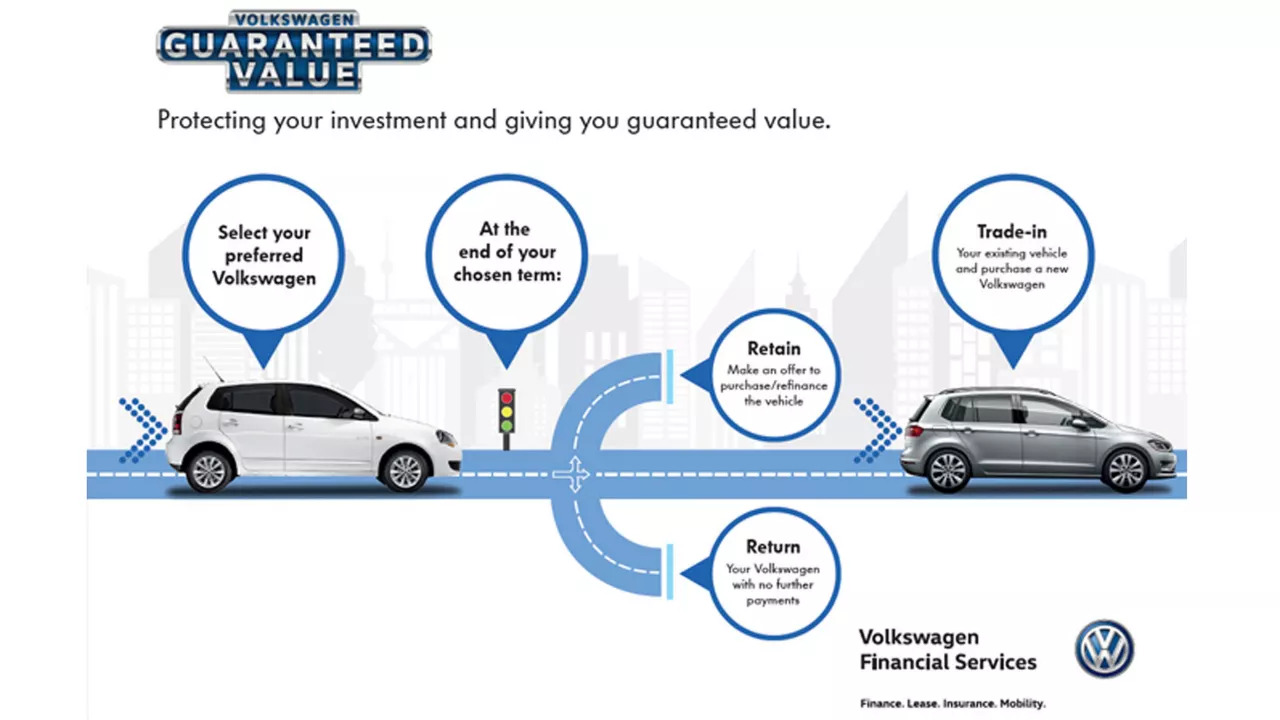 Guaranteed Future Value, better known as GFV, is our flexible finance plan designed for you to drive a new vehicle more often.
The GFV guarantees the future value of your vehicle at the end of the term, providing you with three options:
Trade-In
The best part of our Guaranteed Future Value is that it's so easy to get into the latest, greatest vehicle! You can upgrade your vehicle at the end of your term by simply trading in your old vehicle for a brand-new one under this programme to continue your journey.
Retain
Fallen in love? Can't bear to be parted with your vehicle? If that's the case, you can purchase your vehicle outright for the guaranteed future value price you locked in at the start of the contract. Alternatively, we can help you refinance that amount if you have the intention of keeping your vehicle at the end of that period.
Return
If you have kept to your agreed kilometres and taken good care of your vehicle, you can just return your vehicle to the dealership you purchased it from. (fees may be payable).
What is next for you? Start driving the vehicle you want, today!
It's really quite simple. Once you have chosen your vehicle and decided on your deposit, you need to make three decisions that will affect your monthly repayments:
Your Repayment Period
Choose any period: 24, 36 or 48 months.
Mileage per Year
Choose how many kilometres (20 000 km, 25 000 km, or 30 000 km) you expect to drive each year (restrictions apply).
Optional Final Payment
Defer an agreed amount until the end of your agreement.
Fair Wear and Tear
To protect your guaranteed minimum future value, your vehicle must be in an acceptable condition when you return it to us and within your stipulated kilometre limit. Reasonable fair wear and tear from everyday use is to be expected but needs to stay within the guidelines set in your contract. A detailed document will be supplied to you when you sign your agreement.
Interested in buying a vehicle using finance? Apply for finance online!
Volkswagen
To apply for finance for any of the Volkswagen Passenger and Commercial vehicles, click on the link below.